Are you familiar with how to set up Siri? A straightforward procedure can be used to set up Siri in a matter of minutes. 
It is possible to access information, set reminders, and even control your home with the help of Apple's intelligent personal assistant. 
What is Siri? 
Siri is a virtual assistant that is available for Apple Inc.'s iOS operating systems, iPadOS, watchOS, and macOS. The Siri personal assistant uses voice queries in conjunction with a natural-language user interface to answer questions, make recommendations, and take action by delegating requests to a variety of Internet services. 
Through continued use, the software adapts to the user's language usage, search preferences, and searches. It is possible to customize the results that are returned. There are a variety of tasks that Siri can perform, setting reminders, and searching the Internet, among others.
Benefits of Setting up Siri: 
There are several benefits of setting up Siri on your Apple device, including:
Hands-free control:
Siri allows you to control your device using voice commands, making it easier to use your phone while you're on the go or when your hands are busy.
Personal assistant:
Siri can assist you with tasks such as setting reminders, sending messages, making phone calls, and more.
Quick access to information:
Siri can provide you with information on a wide range of topics, from sports scores and weather updates to directions and news.
Integration with other apps:
Siri can interact with other apps on your device, such as Apple Music, to provide you with even more functionality.
Improved accessibility:
Siri can help those with disabilities or who have difficulty using traditional interfaces to access their device more easily.
How to Set up Siri?
A step-by-step guide is provided below to assist you in setting up Siri:
You can access your iPhone's settings by going to the home screen.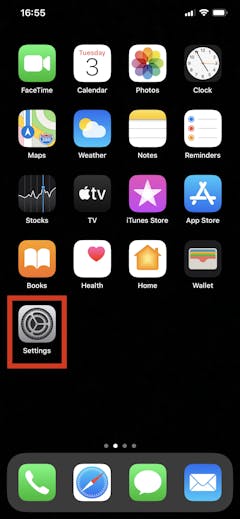 To use Siri, Swipe your finger down on Home Screen and Search will appear. Find the "Siri & Search" button by simple writing "Siri" in the search.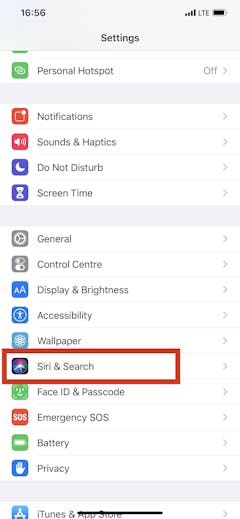 You can enable "Listen for Hey, Siri" by turning the top switch green.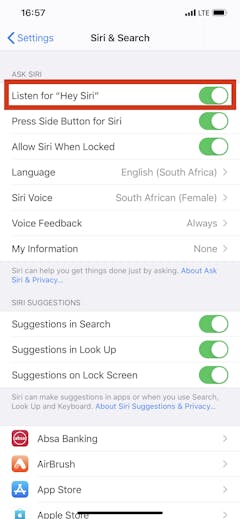 You will be prompted to set up "Hey, Siri" – click "Continue" to proceed.

A series of phrases will be asked of you to calibrate Siri and allow the software to recognize and respond to your voice

You will then be prompted to tap "Done" and "Hey Siri" will be set up successfully.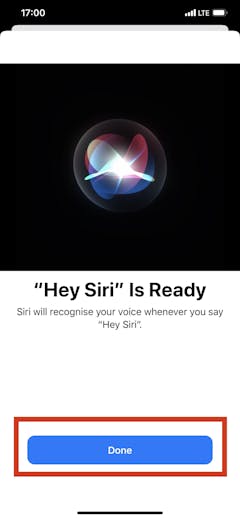 FAQs 
1. Can Siri set reminders and appointments?
Siri can indeed be used to set reminders and appointments using the "Reminders" and "Calendar" apps that are included with your device. Siri can be asked to remind you of something or schedule an appointment simply by speaking a command.
2. Can Siri make phone calls?
Your device's built-in "Phone" application provides Siri with the ability to make phone calls. Using Siri's voice commands, you can tell her who you wish to call and the virtual assistant will place the call on your behalf.
3. Can Siri send text messages?
Your device includes a built-in messaging app that allows Siri to send text messages. Simply tell Siri what you would like to say using a voice command, and the virtual assistant will compose and send the message for you.
4. Can Siri be turned off?
There is a setting in the "Settings" app that allows you to turn off Siri. It is also possible to restrict Siri's access to specific data or information.
5. Can Siri be customized?
There are several ways in which Siri can be customized. In the "Settings" app, under the "Siri & Search" section, you can change the language, voice recognition, and settings. You can also automate certain tasks or sequences of tasks with Siri shortcuts.
6. Can Siri recognize and respond to accents?
There is no doubt that Siri is capable of recognizing a wide range of accents and languages.
7. Can Siri translate languages?
Apple's latest mobile operating system, iOS 11, provides built-in translation capabilities through the voice assistant on your iPhone or iPad.
8. Is Siri secure?
Your information and privacy are protected by end-to-end encryption with Siri. 
9. Can Siri recognize multiple voices?
On iOS 14 and later devices, Siri can recognize multiple voices. Siri will recognize the voice of every member of your household if you set up different profiles for them.
10. Can Siri be used with third-party apps?
Some third-party apps have integrated Siri with their services, so Siri can be used with those apps. Through an app supported by Siri, you can, for example, control smart home devices or make reservations.
11. Is Siri available on all Apple devices?
Siri is indeed available on all Apple devices, including the iPhone, iPad, Mac, Apple Watch, and HomePod.
Conclusion:
Siri can greatly enhance your experience with your Apple device, making it easier and more convenient, personal assistant capabilities, quick access to information, integration with other apps, and improved accessibility, Siri is a valuable tool to have on your device.